Custom Live Edge Epoxy Tables & Furniture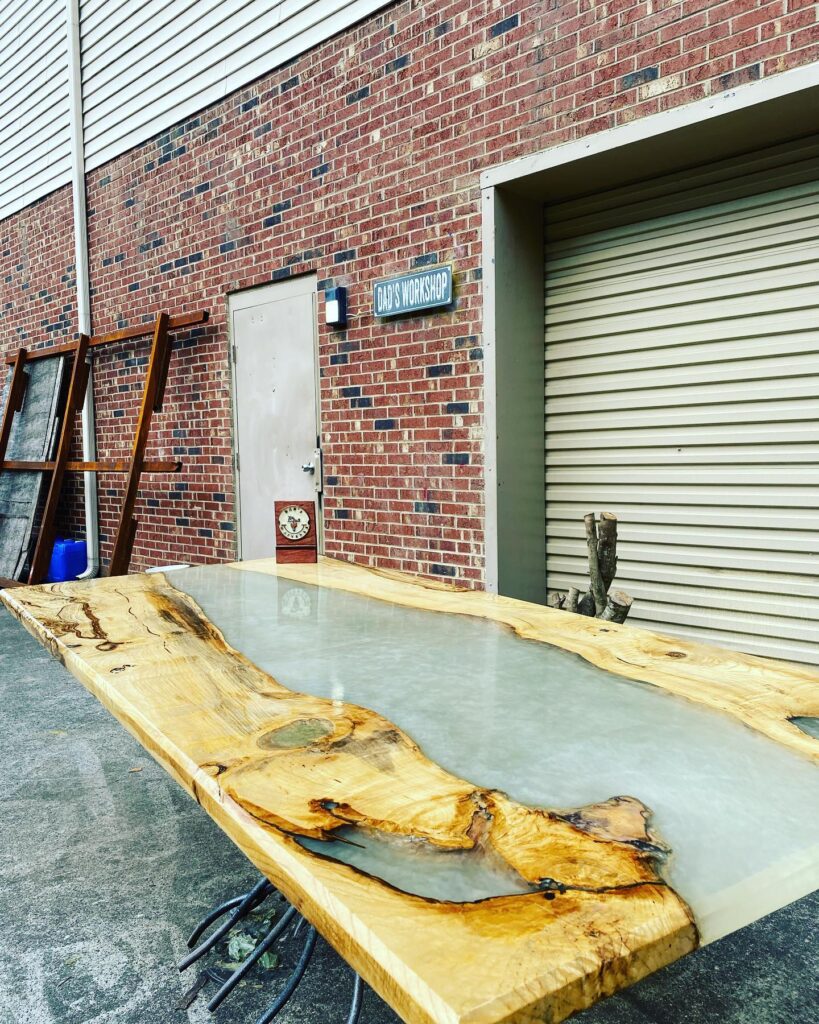 About Atlanta Epoxy Tables
Welcome to Atlanta Epoxy Tables, your premier destination for stunning live edge wood epoxy tables and custom wooden furniture. We are a passionate team of artisans and craftsmen dedicated to creating unique pieces that combine the natural beauty of wood with the artistic touch of epoxy resin. With our in-house workshop, skilled carpenters, state-of-the-art CNC machine, and a showroom to showcase our finished projects, we are committed to bringing your vision to life.
We invite you to visit our showroom, where you can immerse yourself in the world of exquisite woodwork and epoxy artistry. Explore our collection of finished projects, witness the beauty of live edge wood, and marvel at the intricate details created with epoxy resin. Our knowledgeable team will be there to guide you through the selection process, answer your questions, and help you discover the perfect piece that reflects your unique style and personality.
Sustainably Sourced Hardwood
We are committed to responsible and sustainable practices in our woodworking process. We source our hardwoods from reputable local suppliers. By using sustainable hardwoods such as cedar, oak, walnut, maple, poplar, hickory, pecan, and others, we ensure that our furniture not only looks beautiful but also supports the environment for future generations.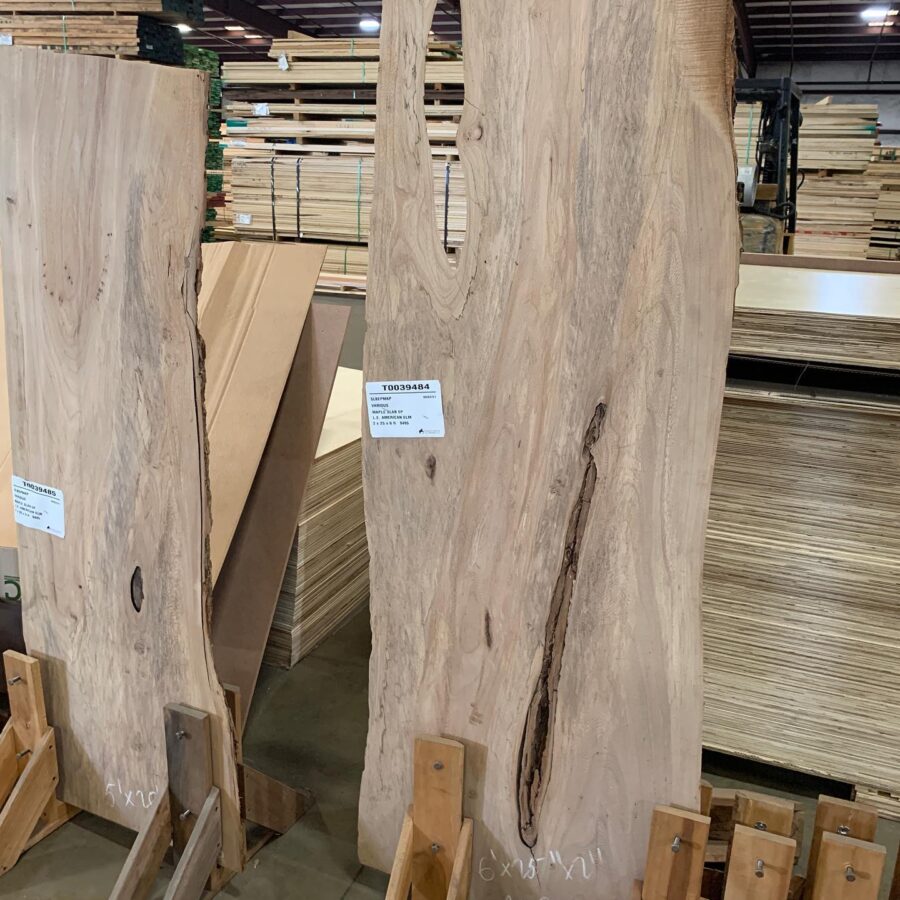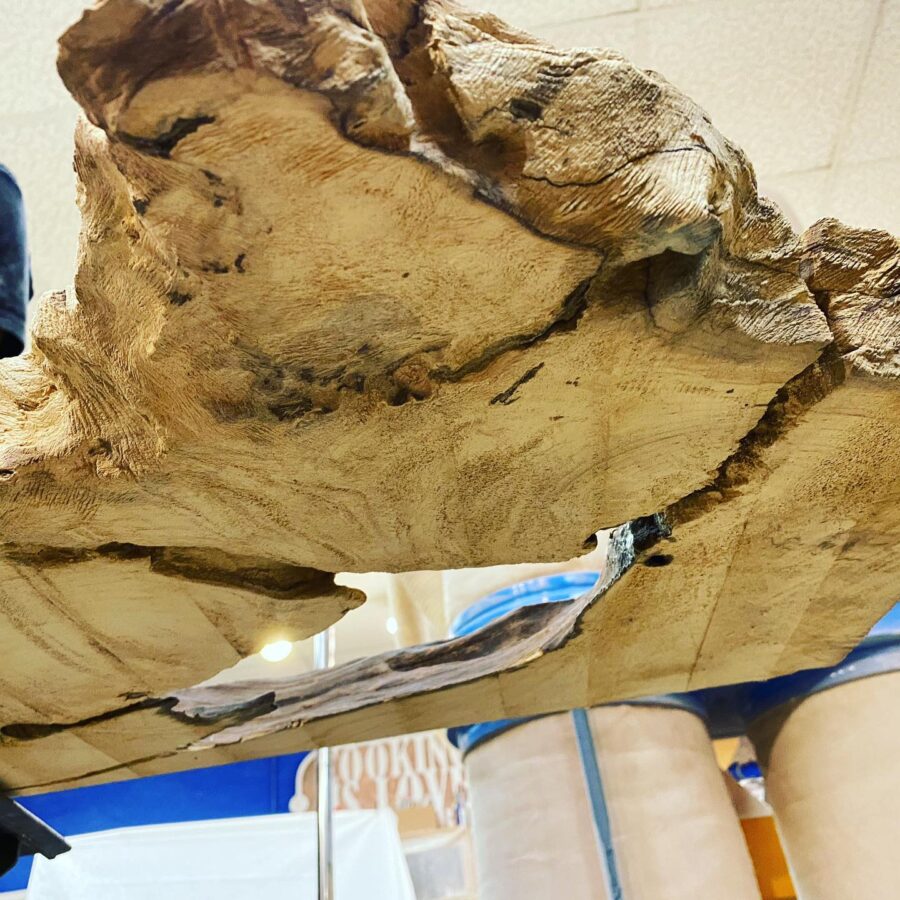 Natural Live Edge
One of our specialties is working with kiln-dried live edge wood. Live edge refers to the natural, untrimmed edge of a wood slab, which showcases the unique contours and imperfections of the tree from which it was sourced. We believe that live edge wood adds a touch of organic beauty and character to any piece of furniture, making it truly one-of-a-kind. Each live edge slab we use is carefully selected to ensure the highest quality and aesthetic appeal.
More Than 20 Epoxy Colors
Our skilled artisans skillfully incorporate epoxy resin into our furniture designs, enhancing the natural beauty of the wood and creating captivating visual effects. Epoxy resin is a durable and versatile material that can be tinted, pigmented, or combined with other materials to produce stunning results. It allows us to add depth, color, and unique patterns to the wood, creating eye-catching designs that are sure to impress.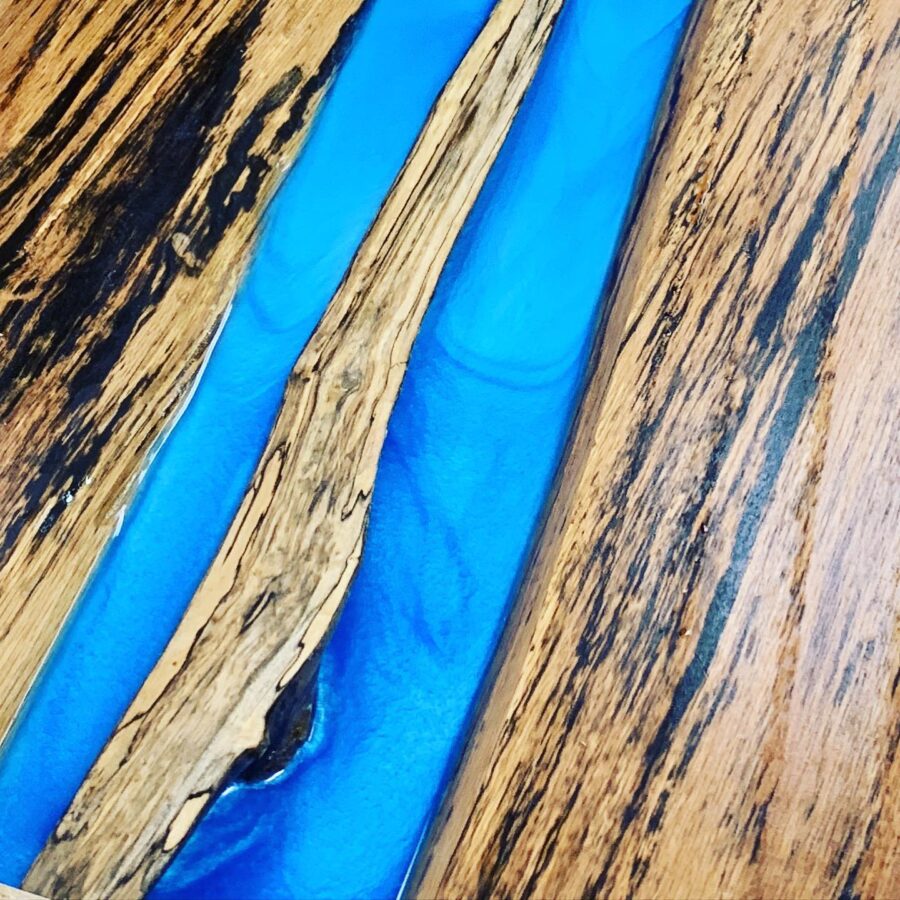 Ready to Order Your Custom Project?
Get in touch with us today to discuss your custom furniture project or inquire about our live edge wood epoxy tables. Our friendly team is here to answer your questions, provide expert guidance, and ensure a seamless experience from start to finish. Let us bring the beauty of wood and the allure of epoxy resin together to create something extraordinary for your home or business.
Where do you obtain wooden materials?
We source our wooden materials from reputable local lumber yards and trusted suppliers who share our commitment to sustainable hardwoods. This ensures that our products are made from high-quality materials that are both beautiful and qualitative.
How can I order a custom product?
To order a custom product, simply reach out to us through our website or contact our friendly team directly. We will discuss your specific requirements, including dimensions, design preferences, and any special requests. Our team will guide you through the process and provide a detailed quote for your custom piece.
How does the custom process work?
Our custom process begins with a consultation to understand your vision and requirements. We will collaborate closely with you to create a design that aligns with your style and preferences. Once the design is finalized, our skilled artisans will meticulously craft your custom piece using the finest materials and techniques. We will keep you updated throughout the process, and upon completion, we will arrange for delivery or pickup.
What's the turnaround time for custom orders?
The turnaround time for custom orders depends on the complexity and size of the project. Typically, it ranges from 5 to 9 weeks. Our team will provide you with an estimated timeline during the initial consultation, and we strive to complete projects within the agreed-upon timeframe while maintaining our high standards of craftsmanship.
How long does it take to ship the product?
Once your product is complete, we aim to ship it within 1 to 3 business days. We carefully package and secure each item to ensure safe transportation. You will receive shipping information details and anticipate its arrival.
What do you need to do to care for an epoxy table?
Caring for an epoxy table is simple. Avoid placing hot items directly on the surface and use coasters or placemats to protect it from scratches. Clean the table regularly with a soft cloth and mild soap, avoiding harsh chemicals that may damage the epoxy finish. With proper care, your epoxy table will maintain its beauty for years to come.
Can you modify existing furniture?
In some cases, we can modify existing furniture to meet your specific needs. Please reach out to us with details and photos of the piece you would like to modify, and our team will assess the feasibility and provide you with options and recommendations.